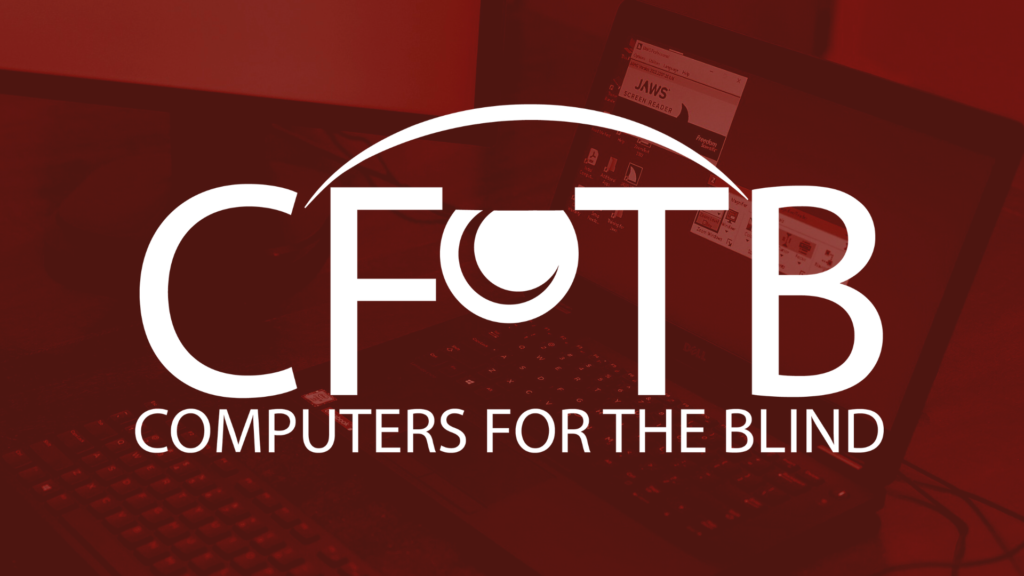 Computers for the Blind Office Information
Phone Number – (214) 340-6328
Computer Order Information
If you are an individual wanting to order a computer from us, or for an update on your order, please visit the Application Page or call Customer Service at (214) 340-6328 and select option 1 or email us at service@computersfortheblind.org.
Agency Order or Billing Questions
If you have questions about agency purchases, billing, or purchase orders, please email agency@computersfortheblind.org.
Donors and Volunteers
If you are looking to donate any equipment, or wish to volunteer with us, please go to our Donate Page for the most up-to-date information. We do not accept volunteer or donation walk-ins at our office at this time.
Resources
If you are looking for resources to help you use that computer, please visit our Resources page or email us at help@computersfortheblind.org.
Partnerships or Executive Contact
If you are an organization that would like to inquire about partnering with us, or if you need to contact our Executive Director, please direct communication to Tanya Towndrow at ttowndrow@computersfortheblind.org.
Feedback
If you would like to send us feedback about your experience on our website, please email us at website@computersfortheblind.org.
Learn more about CFTB
If you are looking to learn more about our Board of Directors and Staff Members, please visit our Team page. If you want to learn who Computer for the Blind is, please visit our About page. You can always contact our general email address at info@computersfortheblind.org or call us at 214-340-6328 and we will get you to the right place.